Maria Babaev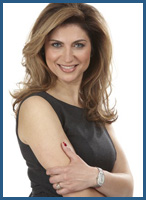 New York
Maria Babaev is the elite broker representing luxury properties on the North Shore of Long Island. She brings a refreshing perspective to the business of residential real estate. Her many years working on Wall Street, along with the impressive network of clients she has cultivated, both locally and abroad, has enabled Maria to represent unique Gold Coast estates and bring buyers and sellers of luxury properties together.
Jim Hilgendorf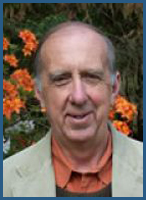 San Francisco Bay Area
Jim Hilgendorf, is a world class videographer whose classic travelogues have been featured on Brave, The Travel Channel and the History Channel. He is a real estate broker specializing in Oakland and Berkeley with deep ties to key brokers in France and Italy. He is responsible for producing and maintaining the INVA blog as well as directly working on marketing the company to key international players.
Ron Phipps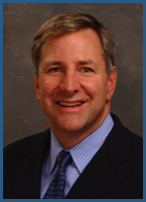 Warwick, Rhode Island
Ron is a Broker/Owner of Phipps Realty of Warwick, Rhode Island. he is a member of AREA and FIABCI and has served for many years in various capacities with the National Association of Realtors®(NAR) and was that organization's National President in 2011 during which time, among his many accomplishments, was renewing NAR's affiliation with FIABCI, the international real estate federation, founded in Paris in 1945. (FIABCI has over 95 chapters worldwide). He is a founding member of INV America where he coordinates the development of international relations.
Robert Koch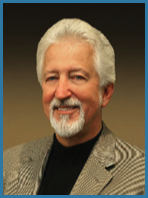 Orlando, Florida
Robert Koch, AIA, is a principal and managing partner in the architectural firm of Fugleberg and Koch, located outside of Orlando, Florida. Bob is nationally known for his award winning architectural designs. Lesser known are his activities involved with attracting international businesses to locate in the United States. He has produced and led, under the sponsorship of both the US State Department and Department of Commerce, international programs designed for the purpose. Bob is a founding member of INV America and his concentration deals with preparing and presenting the company's vision.
Gordon McDermott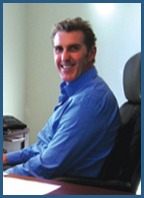 Jersey City, New Jersey
Gordon is the President of Auracom Corporation, a translation and cultural training company who brings nearly two decades of international business experience to client engagements. An expert in international marketing, sales and communications, Gordon has headed commerce and trade initiatives for major global shipping companies. With real-world experience in the competitive global arena, he offers Auracom clients keen insight on global expansion strategies with a focus on using language and international communication tools for lasting competitive advantage.
Barry Beitler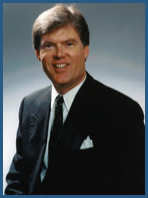 Los Angeles, California
Barry is the founder of TCN Beitler Commercial Real Estate Services, serving the Greater Los Angeles Area. His company is the region's top independent commercial firm and specializes in sales, leasing and management. With over 100 employees, the company is very active and knowledgeable in the EB-5 program, permitting foreign investors to earn Green Cards. He is a member of FIABCI, International Real Estate Federation, and a member of AREA.
Wayne Carroll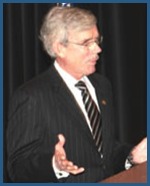 Washington, D.C.
Wayne is Broker/Owner of Jason Corporation of Washington, D.C., a firm specializing, in part, in medical office building investments throughout the United States. Wayne has long been involved in international business and investment and, as a member of FIABCI-USA, served as its National President in 2010-2011. He is a founding member of INV America where he is active in international development of activities pertaining to medical real estate and business applications.
Ken Libby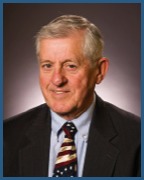 Stowe, Vermont
Ken is the Managing Broker of Stowe Realty and has been a member of the Vermont Commercial Investment Board of Realtors® since the early 1980's. He's also served as their President in 2000 and was named their Realtor® of the Year in 2000, 2003 and 2012. He served as President of that organization in 2003 and was the Realtor® of the Year in 2003. In 2006 he was the National Association of Realtors® (NAR) Chairman for their Resort & Second Homes Committee and, in 2007, was the NAR Regional Vice President for the New England Region. Ken continues to be an active member of NAR, specializing in the international luxury residential and commercial real estate markets and is a member of FIABCI and AREA.
George Harvey, Jr.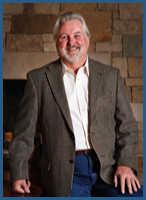 Telluride, Colorado
University of Arkansas School of Business Administration. A member of AREA he was twice voted Telluride REALTOR® of the Year. George has served as President of the Colorado Association of REALTORS®. A nationally recognized speaker teaching luxury resort brokers how to represent their properties more effectively; he also serves in a leadership role for the National Association of REALTORS® (NAR) of which he has been a member for the past 25 years. George is founding member of INV Americas where his concentration is affiliate development.
Carl Bosse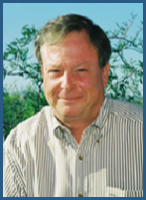 Green Valley, Arizona
Carl is a graduate of Georgetown University's School of Foreign Service. Carl began his career in international business in Mexico where he helped to set national policy permitting foreign ownership within the prohibited zones. As President and founder of Associated Realty of the Americas (AREA), he spearheads a North American based high end referral organization consisting exclusively of hand selected Realtors®. He has been affiliated with or a member of the National Association of Realtors® (NAR) for 39 years. Carl serves as Co-Coordinator of INV America where his concentration is business development.